Hair Loss & Thinning Hair
RESTORE YOUR HAIRS LUSTER & FULLNESS The perfect combo approach

At Spark, we combine the hair stimulating benefits of Microneedling and Karavive Scalp Therapy to bring lushness and fullness back to your locks. Book a Free consultation online or call us at 212.245.0940.
Microneedling is the hip, sophisticated, technically advanced treatment that women and men can't stop raving about.
It's an exceptional anti-aging and wrinkle reduction treatment, but its benefits don't stop there. Microneedling can be used to treat a host of skincare concerns from acne scars to pigmentation irregularities. It offers meaningful correction of stretch marks, and scars on the body. For individuals concerned with thinning hair and alopecia, Microneedling can also be used to help stimulate hair growth.
Sometimes referred to as Collagen Induction Therapy, Microneedling triggers the production of collagen and elastin in the deeper layers of the epidermis. It does this by causing microscopic cuts in the area being treated. These micro-traumas prompt a wound healing response that results in firmer, smoother, and more refined skin tone and texture.
At Spark Laser Center and Medical Spa, we use the MDPen for our treatments. It offers superior performance and fabulous results, especially in the hands of our extraordinary aestheticians.
Microneedling is a minimally invasive procedure with little to no downtime. For outstanding results, no one compares to the highly skilled therapists at Spark Laser Center and Medical Spa.
Treating Thinning Hair and Alopecia
Microneedling has been gaining popularity as a remedy for thinning hair and alopecia. The process of creating micro-wounds has been shown to regenerate the health of hair follicles. This can result in new hair growth and thickening of thinning hair.
Your treatment at Spark Laser Center and Medical Spa begins with a thorough and relaxing cleansing of the area being treated. A numbing cream is then applied, and allowed 30 minutes to take effect.
Once your skin is numbed, your aesthetician will apply a new, sterilized needle head to the tip of the MDPen. The needle depth and thickness are carefully selected to ensure the most desired results.
Your skin will bleed during the treatment as the needles produce micro-wounds on the surface of your skin. A sterilized, gauze pad is used to clean the skin throughout your treatment. Specially formulated serums are also applied to deeply nourish, and hydrate your scalp.
Following treatment, your scalp will be red for a few days. The micro-wounds are invisible and clients typically return to work and resume their regular activities the same day.
The full results of your treatment are seen within 3-5 weeks as new hair growth is stimulated.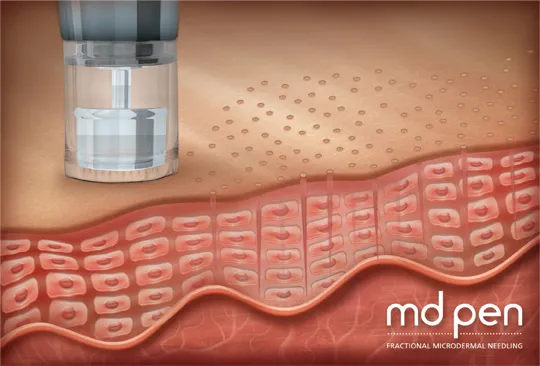 A Comination Approach for Maximum Results
At Spark, we alternate Microneedling with Keravive Scalp Therapy to offer our clients the most sophisticated approach to restoring hair thickness and shine.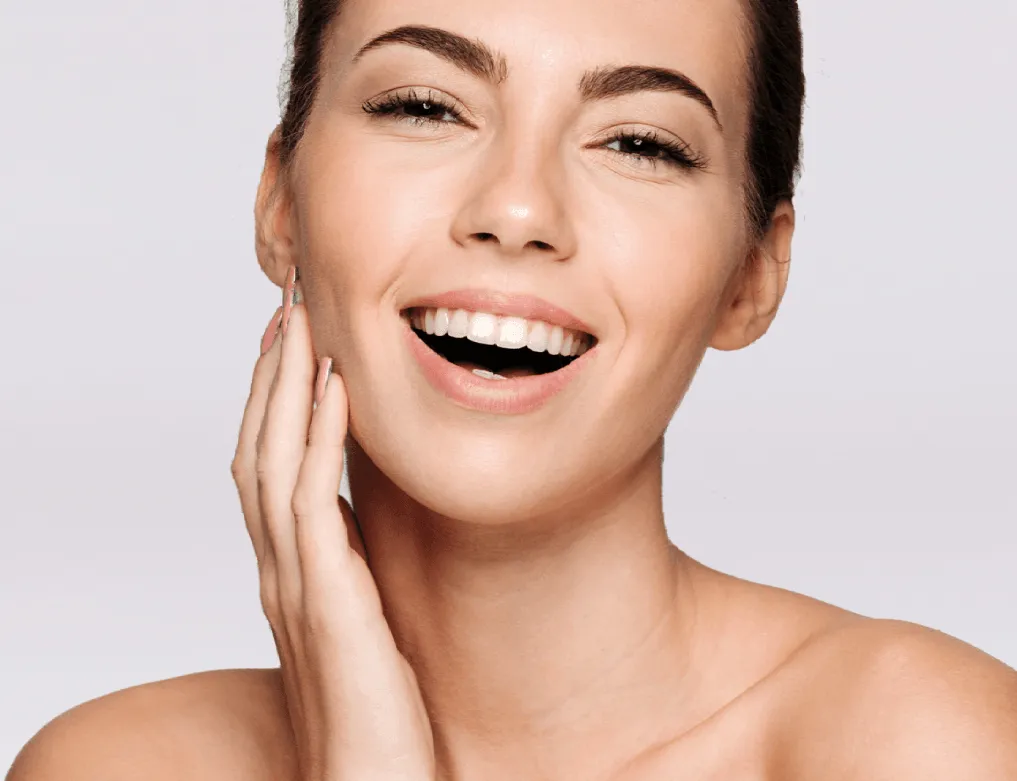 Free Consultation
Let's have a conversation about your skincare needs.
Our consultations are always free and packed full of helpful insights and information you won't find anywhere else. If you choose, following your consultation you can begin your treatment the very same day.