LASER HAIR REMOVAL
LASER HAIR REMOVALResults you won't find anywhere else.

Our advanced FDA approved Laser Hair Removal Technologies and Expertly Trained Specialists make all the difference in the world. Experience Spark for yourself by scheduling a Free consultation online or call us at 212.245.0940.
Whether you've tried laser hair removal in the past or you're considering laser hair removal for the first time, we are certain Spark's treatment approach will surpass your expectations.
From the moment you walk through the door, you'll sense the difference our team of highly skilled technicians makes. At Spark, we believe in empowering our clients with knowledge which is why we thoroughly educate you on the process of laser hair removal and the latest advancements in laser technologies. We then create a customized treatment plan designed for your specific needs and optimal results. You'll know exactly what to expect from your first treatment to your last. And we make each treatment comfortable, comforting, and highly effective.
Our FDA approved lasers treat skin tones I through V. From the fairest to the darkest and most tanned complexions. Our proprietary protocols are a cut-above-the-rest, providing a treatment experience you won't find anywhere else.
Women, Men, and Transgender
Laser Hair Removal Treatments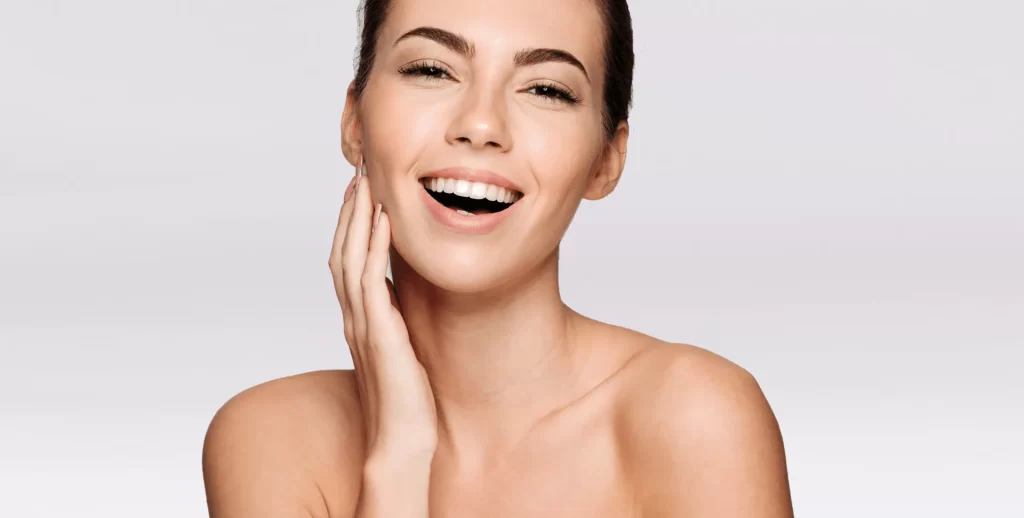 Forehead
Hairline
Scalp
Between Brows
Ears
Cheeks
Sideburns
Beard
Upper Lip
Sternum
Chin
Full Face
Front of Neck
Back of Neck
Nostrils
Underarms
Arms
Hands and Fingers
Chest
Areola
Abdomen
Shoulders
Upper Back
Lower Back
Bikini Line
Bikini
Brazilian
Manzilian
Buttocks
Half Legs
Full Legs
Feet and Toes
Advanced Laser Technology
At Spark Laser Center and Medical Spa, we have selected the GentleMax Pro as our technology of choice for the removal of unwanted hair. Manufactured by Syneron-Candela this laser has been FDA approved for permanent hair reduction, and is by far one of the most advanced technologies available today.
The GentleMax Pro offers a dual-wavelength which incorporates both Alexandrite and Yag laser beams for superior results. And its cryogen cooling system makes each treatment more comfortable than other lasers and light-based therapies.
Safe for all skin types, the GentleMax Pro offers African Americans and darker complexioned individuals the opportunity to experience the benefits of Laser Hair Removal without the risk of burns or discolorations.
Better Than Shaving and Waxing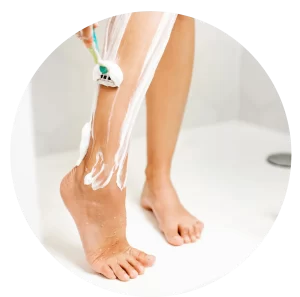 Woman
A woman spends on average $10,000 and nearly two months of her life managing unwanted hair. For woman who wax once or twice a month the cost is even higher with an average cost of $23,000-$35,000 over the course of her lifetime.
On average, a woman can save $7,000 by receiving Laser Hair Removal on the areas of her body she typically shaves. When compared to a lifetime of waxing, a woman can save $20,000 by receiving Laser Hair Removal.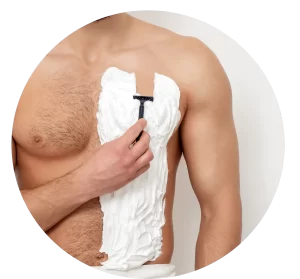 Men
The statistics are very similar for men who shave or wax their face and body. As more men desire a smoother and polished appearance Laser Hair Removal has proven to be the best and most cost-effective choice for the well-groomed male.
The Only Long-Lasting Treatment for Ingrown Hairs
Most women and men will occasionally experience an ingrown hair or two. However, for some, particularly those with curly or coarse hair, the occurrence can be more frequent and more problematic.
Ingrown hairs typically occur after shaving, waxing or tweezing. Rather than extending fully outward, the hair circles back and embeds itself into the skin causing redness, irritation and inflammation. African Americans and ethnicities known for thick, curly hair are more prone to suffer from ingrown hairs than individuals with light, fine hair. In addition to painful and unsightly pimples, hard bumps, and pustules, ingrown hairs can lead to skin discolorations and scarring.
Women and men can both struggle with ingrown hairs. However, they usually appear in different parts of the body. Women are more prone to ingrown hairs along the bikini area, buttocks, underarms, legs, chin, and neck. Men are more prone to ingrown hairs on the chin, cheeks, and neck. If men are shaving or waxing their body parts they may also notice ingrown hairs appearing on their chest, back, legs, underarms, and groin.
As long as one continues to shave, wax or pluck they are susceptible to developing ingrown hairs. And the desire to eradicate these problematic areas often leads to some detrimental do-it-yourself methods such as squeezing, popping and vigorously scrubbing the effected area. Rather than healing the effected area such aggressive treatments may lead to broken capillaries, skin discolorations, and scarring.
Laser Hair Removal offers the only effective and permanent solution to ingrown hairs. The laser treats the hair at the base of the hair follicle, eliminating the occurrence of new hair growth and the possibility of new ingrowns.
Depending upon the condition of your skin when you begin treatment we may recommend that you start with a medical facial. During your facial, our aestheticians will gently cleanse and massage your skin, apply a light chemical peel to unclog pores and skillfully extract any ingrown hairs. Medical facials can be performed on any part of the face or body.
Once your skin is smooth, and free of dead skin cells, pustules, and inflammation your Laser Hair Removal treatments can begin. We always recommend you schedule a complimentary consultation to discuss your particular goals and allow us to analyze your skin and make the most appropriate recommendations.
How Laser Hair Removal Works

Ideal Laser Wavelength
The skill of our specialists is of utmost value in selecting the optimal laser wavelength for your skin type. At Spark, we ensure maximum benefits with minimal irritation or adverse side effects.
Cryogen Cooling
Our lasers use a patented cryogen cooling system. With each pulse of the laser, a short burst of this gas cools down your skin temperature making your laser hair removal session more comfortable.
At Spark, we have also developed proprietary protocols which utilize cool compresses and precise pauses between laser pulses to enhance the ease and effectiveness of your experience.
Targeting Hair Growth
There are four stages of hair growth. The Anagen phase when hair is actively growing. The Catagen phase when hair growth begins to slow down. The Telogen phase when hair is resting, and the Exogen phase when hair begins to fall out.
Laser Hair Removal treats hairs when they are in the Anagen phase.
Zeroing In On Melanin
During the anagen phase, melanin is present in the hair follicle, which absorbs the heat from the laser and helps make the treatment effective.
Laser Hair Removal works best on pigmented hair. It is not an effective treatment for very blonde or white hair.
Weakening The Hair Follicle
The laser beam generates heat which gets absorbed by the active (anagen phase) hair follicles. This heat serves to weaken the follicles and makes them inactive after a few treatments.
Optimal Treatment Plan
At any given time, we have hair that is in a different stage of development. Multiple sessions of Laser Hair Removal are required to target hair as it enters the Anagen phase. Typically, 8-12 sessions are required to achieve the desired results.

Permanent Hair Reduction
Sessions are typically scheduled 4-8 weeks apart, depending on the area being treated.
After 8-12 sessions, more than 85% of your follicles will no longer produce hair. Follicles that remain active will produce hair that is much lighter and finer.
Remain Smooth
Some individuals choose to have maintenance sessions throughout the year to eliminate any small or sparse regrowth. Depending upon the length of treatment, hormones, and hair pigmentation, follow-up sessions may be scheduled 1-3x's per year.
Free Consultation
Let's have a conversation about your skincare needs.
Our consultations are always free and packed full of helpful insights and information you won't find anywhere else. If you choose, following your consultation you can begin your treatment the very same day.